All American. You Can't Ship These Jobs Overseas.
Just like CHANNELLOCK®, American trade jobs are here to stay. These jobs are outsource-proof and consistently rank among America's best, most secure and highest-paying careers without a four-year degree. So what are you waiting for? Let's find the perfect trade industry for you.
Why Trades
All across the country, historic numbers of welders, HVAC techs, mechanics, electricians, plumbers, linemen and first responders are soon reaching retirement age with far too few trained to replace them. This, along with a booming construction industry and an ever-expanding population, means the skilled trades are in increasingly high demand and poised for rapid growth—now and well into the future. Explore some of the top reasons for joining the trades below.
Job Security
Skilled trades professionals are in constant demand. Never in danger of having their jobs outsourced or replaced by robot automation, American tradespeople enjoy excellent job security and opportunities for advancement.
Less Time in The Classroom
Forget about four years in the classroom. Most American trade schools can get you on the job a lot faster with certification and degree programs that can be completed in just three to 18 months.
Affordable Tuition
Aquire valuable, lifetime skills instead of a lifetime of college debt. In many areas across the country, traditional, four-year colleges can cost up to 10 times more than nearby trade schools.
Make A Great Living
Always in high demand, the skilled trades command excellent pay and benefits. In some fields, entry-level workers receive up to $50,000 annually while the most experienced professionals often earn six figures.
Join The Next Generation Of Skilled Trades Workers And Help Keep America Running.
How Channellock® Invests in America's Future Trades Pros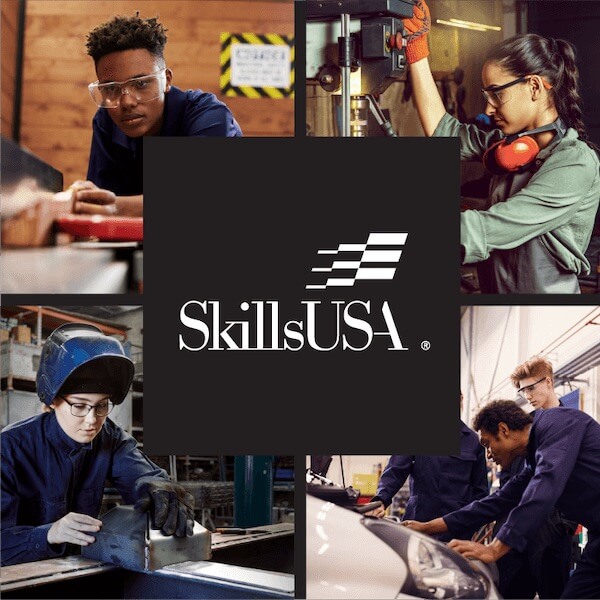 SkillsUSA Partnership
CHANNELLOCK® is proud to be an official partner of SkillsUSA 2021. Together, we're helping the tradesmen and women of tomorrow get ready today. SkillsUSA is a partnership of students, teachers and industry working together to build America's skilled workforce of tomorrow and helping each student excel in their trade. As the lead sponsor of SkillsUSA Week, CHANNELLOCK® supports educational programs, events and competitions for trade schools across the nation.
To learn more visit SKILLSUSA.ORG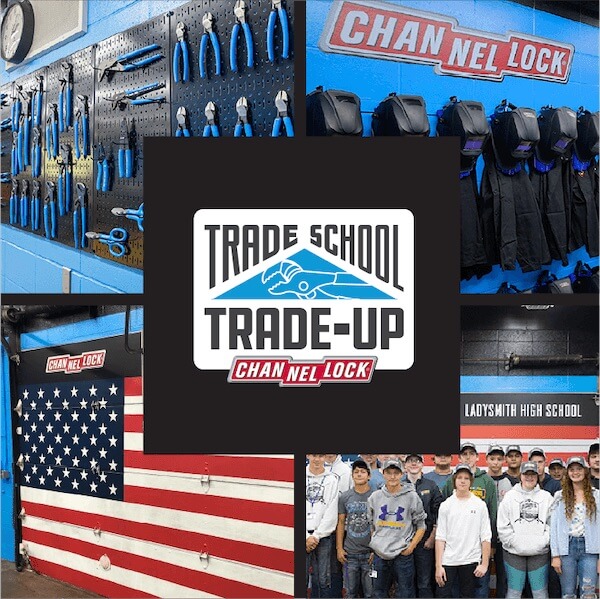 Trade School Trade-Up Contest
At CHANNELLOCK®, we're working to help close the skills gap through initiatives that get tools and funding to where it can have the biggest impact for future tradesmen and women. Our CHANNELLOCK® Trade School Trade-Up Competition gives trade schools across America the chance to win a free supply of CHANNELLOCK® tools, a cash prize and a shop makeover.
To learn more visit CHANNELLOCK.COM/TRADEUP