Experience Where Quick Meets Grip.
Featuring a push-button for fast and easy adjustments that lock in place. Available in three sizes: 8", 10" and 12".
8-INCH ‣
10-INCH ‣
12-INCH ‣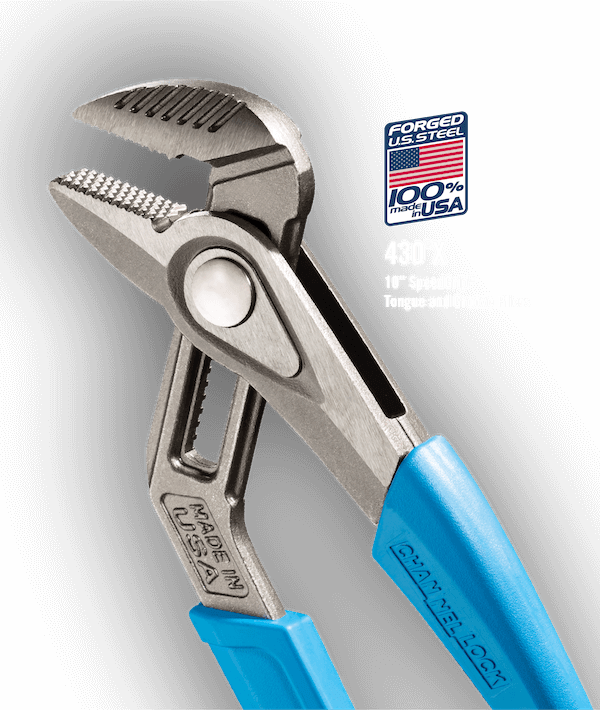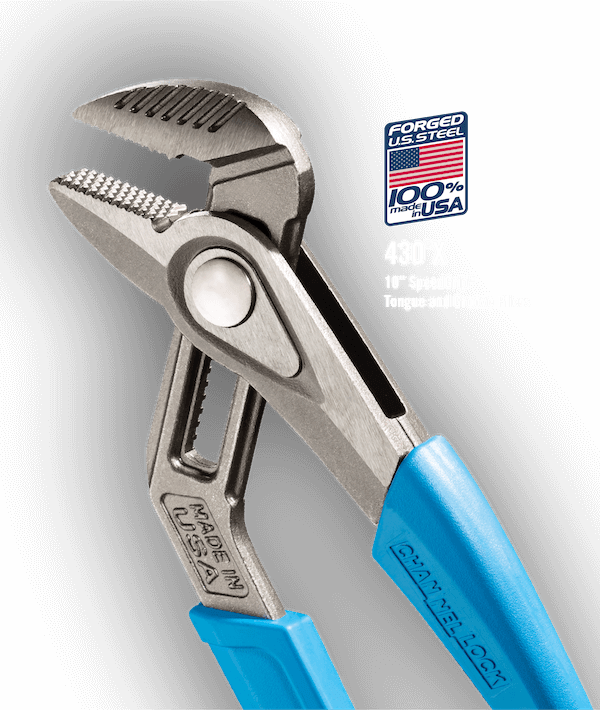 We designed every inch of our innovative SpeedGrip™ Tongue & Groove Pliers with hardworking trades professionals in mind. That means each pair of pliers is made with pride by dedicated American workers to grip tighter and hold stronger for years to come. Perfect for HVAC, auto, plumbing and electrical, our pliers are engineered to conquer your toughest jobs with confidence. Trust in the brand that has stood the test of time for 135 years.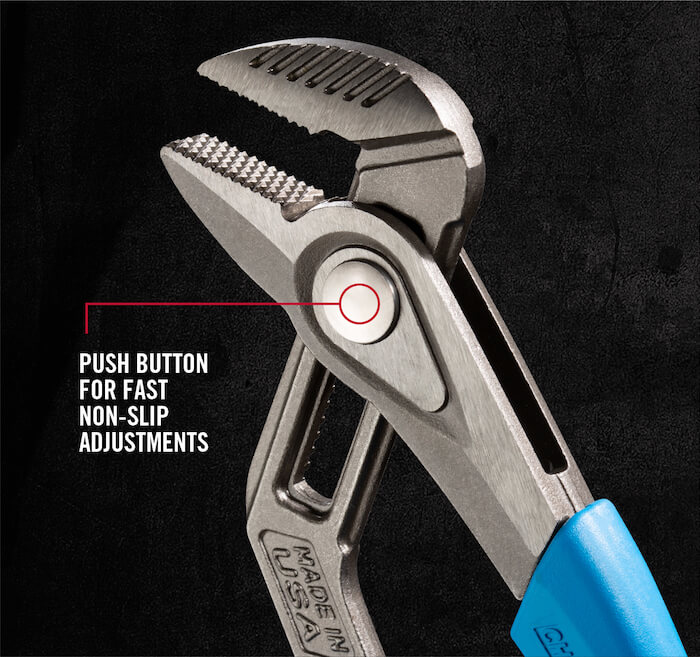 Fast and easy non-slip adjustments
Adjustments quickly slide and lock in place so you can get the job done even quicker.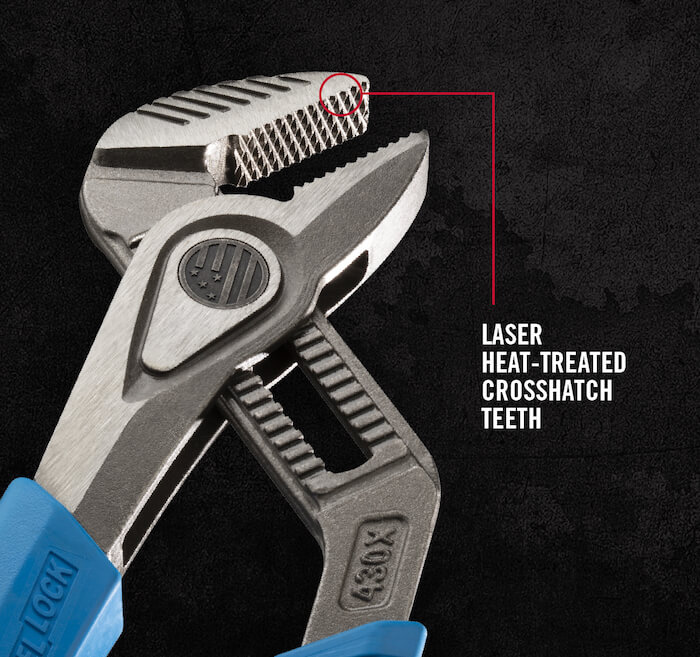 Superior Grip
Precise, laser heat-treated crosshatch teeth for a tight grip in all directions.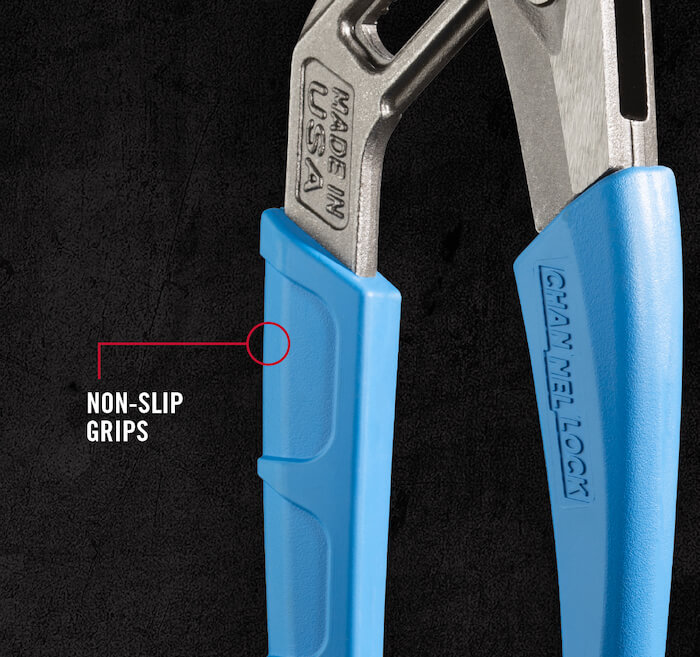 Comfort Grip
CHANNELLOCK BLUE® molded non-slip grips for ultimate control and comfort.
See the CHANNELLOCK® SpeedGrip™ in Action