William S. DeArment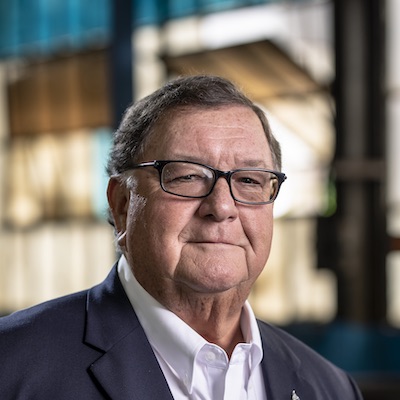 William S. DeArment
CEO and Chairman of the Board
Bill DeArment has been with CHANNELLOCK® for 50 years. He is the great-grandson of the company's founder, and is proud to lead this fifth-generation, family-owned company as CEO and Chairman of the Board.
Bill helped secure a patent for the Perma-Lock® fastener used on all CHANNELLOCK® tongue and groove pliers and all slip-joint pliers. He also worked to get the company's signature CHANNELLOCK BLUE® trademark protection by the U.S. Patent and Trademark Office.
Throughout the 90's, the company's marketing efforts were defined by motorsports marketing. Bill lead the effort to establish CHANNELLOCK® as one of the early corporate sponsors of the NASCAR Busch Grand National Series, beginning a 13-year relationship.
Bill previously served as president of CHANNELLOCK®. He earned a Bachelor's of Science in Economics from Ohio Wesleyan University.
Bill is proud of his work helping to grow and keep the company together for the next generation, which he attributes to a lot of help from great people. He's very pleased to see his sons, Jon and Ryan, and daughter, Joanie, stepping up into leadership.