The health and safety of everyone at Channellock is extremely important to us. 
Read about our COVID-19 response here
.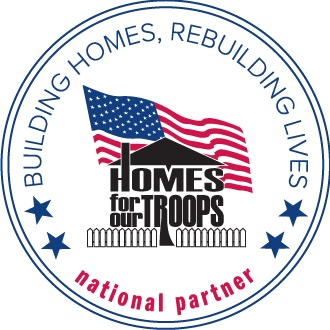 For the Homes of the Brave
Every day, Americans across the country put their lives on the line to protect the land of the free. Their sacrifice for the preservation of our freedom should never go unnoticed. That's why we've teamed up with Homes For Our Troops, a nonprofit that builds and donates specially adapted custom homes nationwide for severely injured post-9/11 Veterans, to enable them to rebuild their lives. As an American company, our nation's Veterans protect our freedom to pursue our passions, and we're forever indebted to them.
Donate Now
Making Impact that Matters
As the exclusive national hand tool partner of Homes For Our Troops, we at Channellock, Inc. believe in more than just providing monetary support. We want to get our hands dirty and help them build great homes. Watch us and Homes For Our Troops get to work in the video below.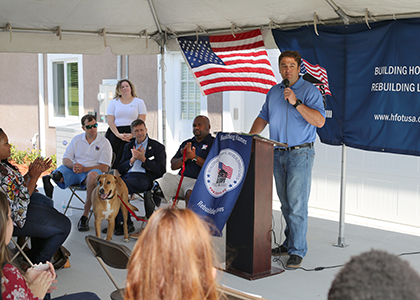 Jon DeArment delivers a speech at a Homes For Our Troops event in Groveland, Florida.
Army SSG Christopher Gordon cutting the ribbon to his new home.